A posting on Chinese social media network Weibo first seen on July 22 claimed "(At the Tokyo Metropolitan government) there are only two fax machines made available to process data, and each machine can only process data of up to 150 people a day. This is why the number of infected people in Tokyo so far has not exceeded 300 a day." This post was created by an account called "Weibo Japan", which has more than 870,000 followers and has been shared more than 4,600 times as of August 12.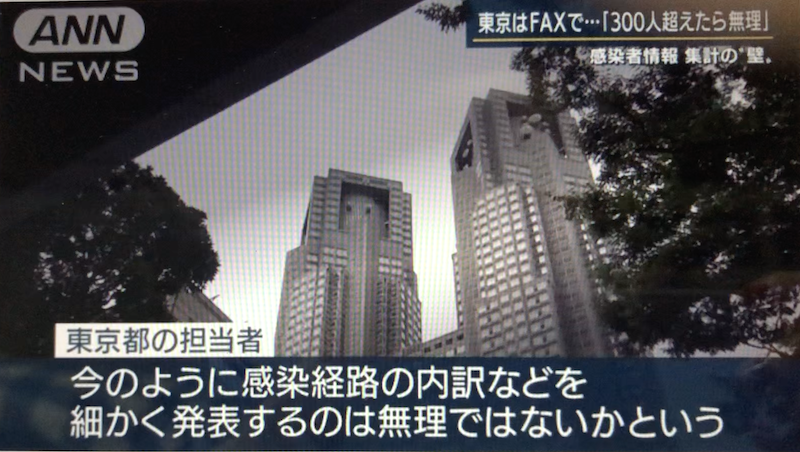 A TV Asahi news programme which aired on July 20 and which was cited by the Weibo post, reported indeed that "Tokyo officials were worried that if the number of new infections exceeded 300, it would be impossible for them to release a detailed list of infection routes, as they are doing now," due to limits of using fax machines in data collection. However, the news programme did not report that a single fax machine was limited to processing no more than 150 people a day. Furthermore the number of new infections rose to 366 on July 23, 367 on July 30, and 463 on July 31, with the number of new infections all exceeding 300.
The original fact-checking report in Japanese is here.
(Ya Jung Chih)
InFact is a member of the #CoronavirusFacts Alliance.
Our rating standard can be found here.