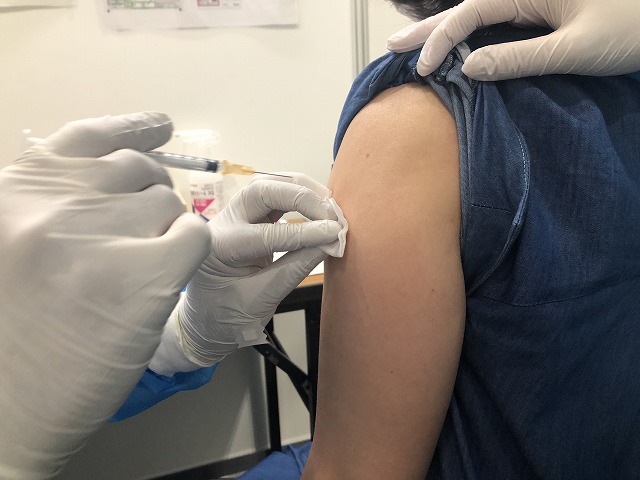 ---
Claim
"It is too late to release guidelines on what to do with COVID-19 vaccine surplus now. Such guidelines should have been issued months ago." (in response to Vaccine Minister Taro Kono's tweet)  
Tweet by Hiroyuki Konishi, a member of the House of Councilors of the CDP(Constitutional Democratic Party of Japan), posted May 25, 2021
Verdict
【Rating】Inaccurate
On May 25, Taro Kono, the minister in charge of vaccination in Japan posted on Twitter an image of a document from the Ministry of Health, Labor and Welfare to local governments titled "How to handle COVID-19 vaccine surplus. It says surplus vaccines due to reservation cancellation, etc. should be used efficiently without being disposed of, and handle with flexible judgment, including inoculating residents who do not have vaccination tickets.
In response, the biggest opposition party's Councilor Konishi criticized on Twitter, saying, "It is too late to release guidelines on what to do with COVID-19 vaccine surplus now. Such guidelines should have been issued months ago."
We verified if this claim was correct or not.
Guidelines for local governments on vaccination have been given multiple times since December 2020. The guideline for vaccine surplus was first described in the guideline version 2.1 on March 12, 2021. This was about two and a half months before Konishi claimed. The guideline stated as follows; as for surplus vaccines, each municipal government should consider a way to provide vaccination to another person. People who can get vaccinated of a surplus are those with a vaccination ticket. If there is still a surplus, local governments should consider how to use them.
Minister Kono responded to the Tweet by Konishi that the government already announced measures to deal with surplus, and the May version is a "further embodiment" of these measures.
Konishi countered by pointing out the change in priority with/without a vaccination ticket, saying, "It should be called 'withdrawal and override,' not embodiment."
We asked Konishi's office for its opinion in writing, but received no response within the June 12 deadline.
Conclusion:
Rating: Inaccurate
It is true that the condition available of surplus vaccine has changed in the documents from March to May, but the guideline did exist about 2 and a half months before the claim by Konishi. And his claim that it is too late to release a guidance now (in May) is not appropriate. His Tweet contains at least a partial false and we rate the claim "inaccurate."
InFact is a member of the Fact-Checking Initiative (FIJ) media partners. This article is based on InFact's basic fact-checking policy and FIJ's rating criteria.