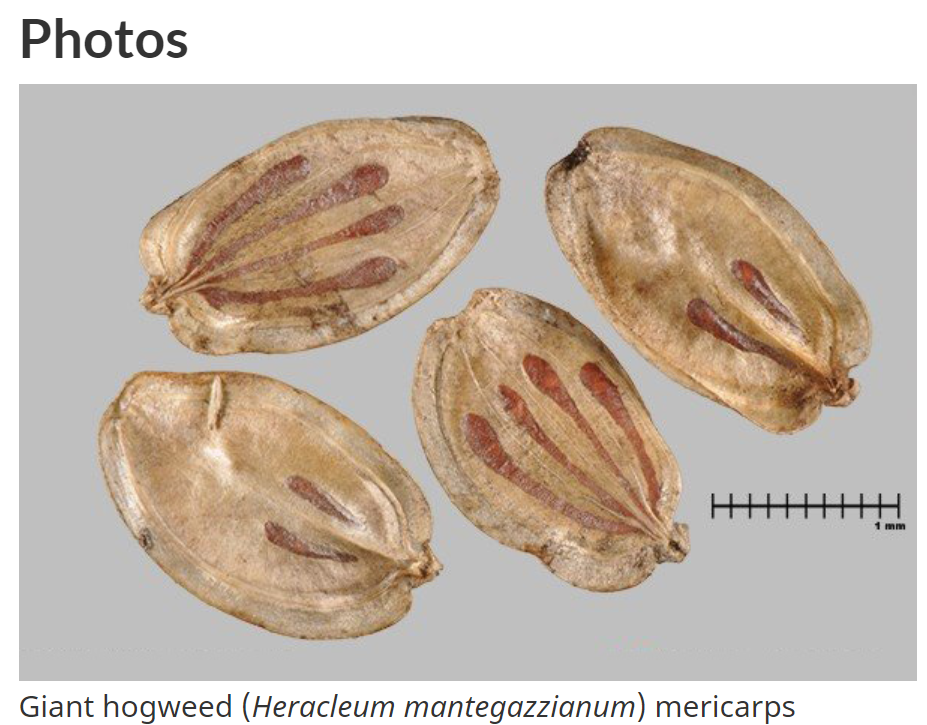 From June to July, there have been a number of cases overseas and in Japan where seeds of unknown plants were delivered in unidentified packages purportedly from various addresses in China. While it is still unclear what the sender's intentions were or what kind of plants they were, internet speculation has been that the seeds are actually "giant hogweed", a poisonous plant. Many social media posts have made such claims, including some from celebrities in Japan such as essayist Kumiko Takeuchi and engineering expert Shohei Osawa. One of those tweets has even received over 17,000 retweets.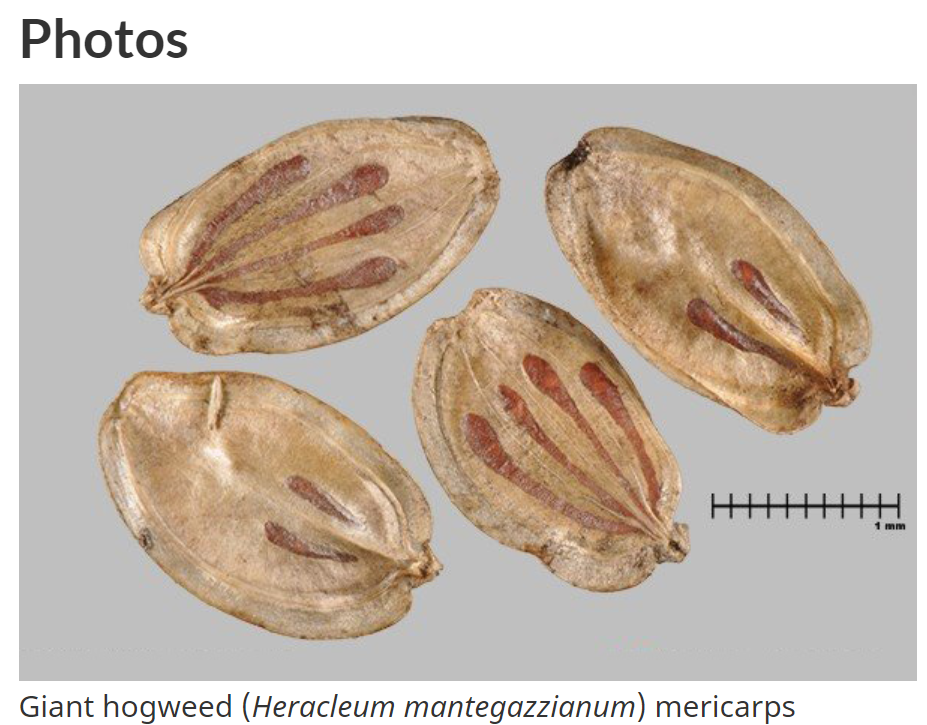 Giant Hogweed is a member of the Apiaceae family of aromatic flowering plants. Its sap is toxic and can cause burns and other symptoms if it comes into contact with the skin (although many of the images of injuries circulating on the Internet are of unknown origin and unverified). But nevertheless, the seeds do not contain any sap and are therefore unlikely to cause injury even if touched.
Photos of the seeds (fruit, to be exact, with seeds inside) can be found on the Canadian Food Inspection Agency's website, but they all differ in appearance from the photos of "mystery seeds" that have been reported internationally and domestically. For example, in regards to a photo of a seed (fruit) delivered to Miura City in Kanagawa Prefecture, which was cited as one of the grounds for an online report, the Japanese Society for Plant Taxonomy responded to J-CAST News by stating that it is likely to be a coriander based on its morphological characteristics and it is clearly not of the genus of Heracleum (to which Giant Hogweed belongs).
On July 29, the U.S. Department of Agriculture's Animal and Plant Health Inspection Service released the results of its analysis on some of the "mystery seeds" delivered to various parts of the United States (audio and article). Common edible and horticultural plants such as cabbage and hibiscus are named, but "Giant Hogweed" is not to be found among them. Since then and up to now, there has yet to be any reports of those toxic plants found either in Japan or abroad.
For more information, see the J-CAST News above and the verification article by Taiwan Fact Check Center (Japanese summary).
Partial reproduction from InFact 'Weekly: Summary of Information Verification on the Internet (vol.45) '. The original report in Japanese is here.
(Rei Ofuna)