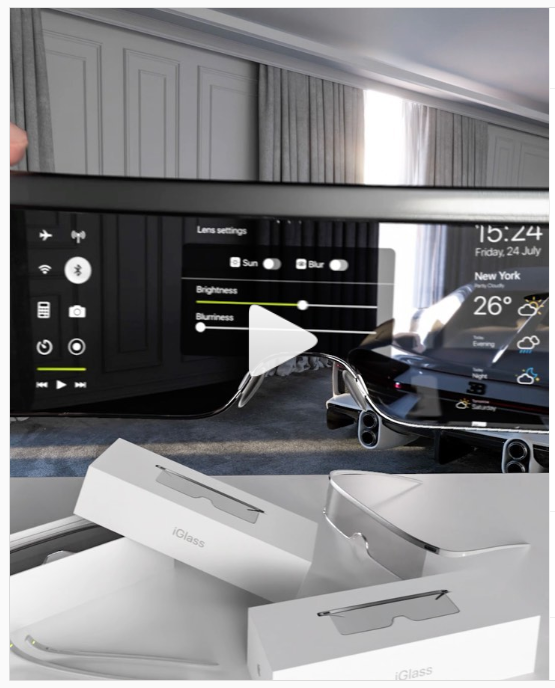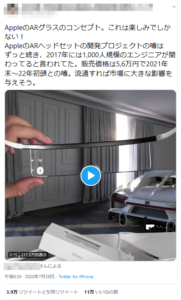 On July 26, a Japanese tweet sharing a video posted by a user from outside of Japan claimed that the video was "Apple's AR glasses concept". This tweet went viral with 39,000 retweets in Japanese.
However there has yet to be an official announcement from Apple regarding the AR glasses, a.k.a. Apple Glass, which are rumored to be in development by Apple. The video is a computer graphic rendering posted on Instagram by Kazakhstan designer Iskander Utebayev.
Some of these drawings, known as "concept designs" or "concept art" are known to be released by companies, but, as with this case, some are created privately by designers and fans with no official connection to the companies.
In this case, the person who posted it on Twitter clearly states that it was a "concept design" and had noted that the sales price and timing were "rumors" and that he was aware that it was not official. However, the post has since been deleted after a number of responses misinterpreted it as an official Apple announcement.
Partial reproduction from InFact 'Weekly: Summary of Information Verification on the Internet (vol.43) ' The original report in Japanese is here.
(Rei Ofuna)