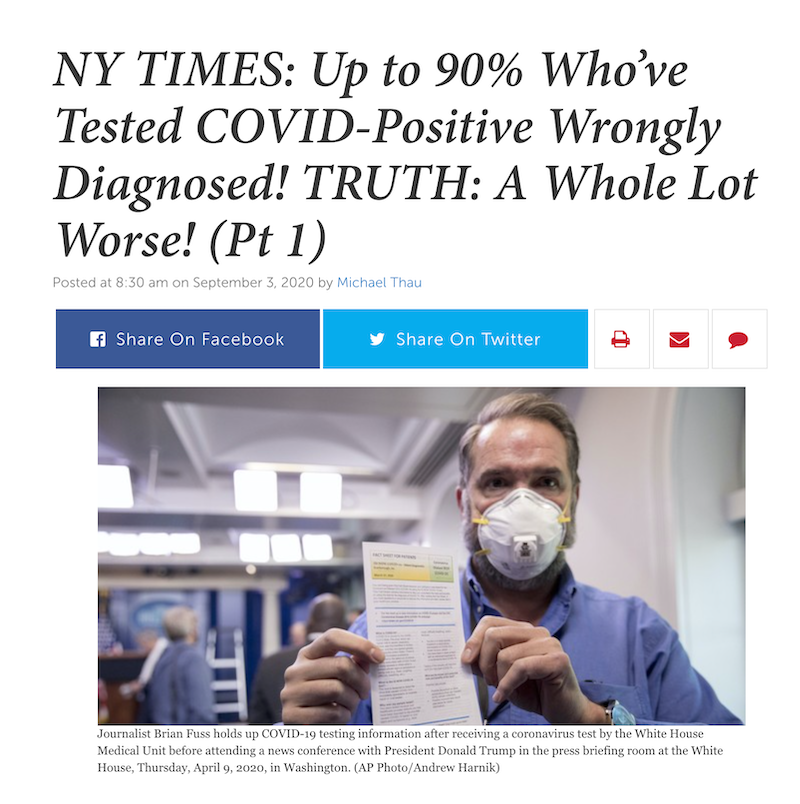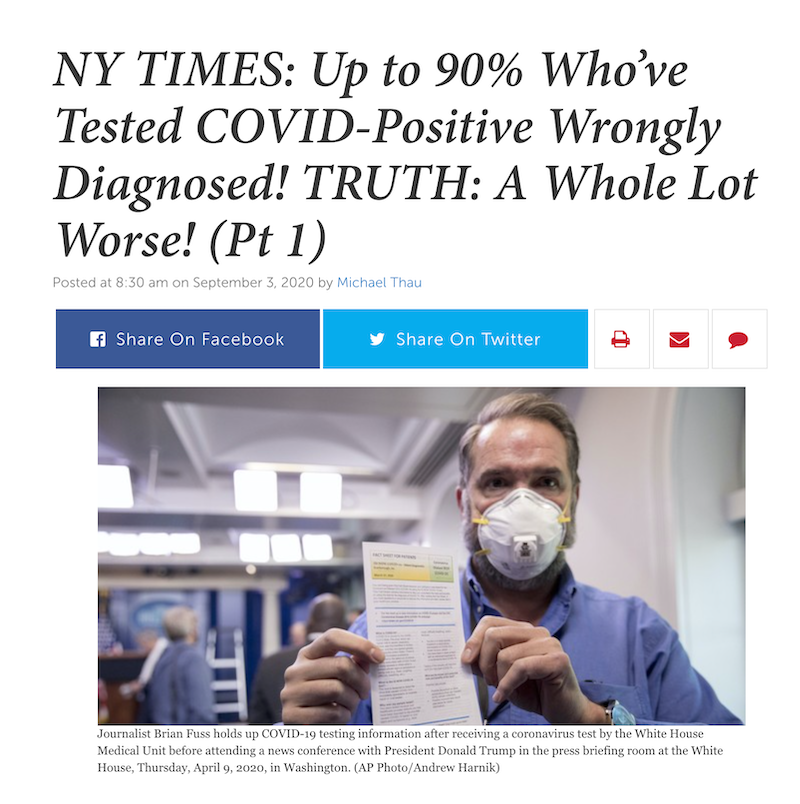 By Rei Ofuna, InFact
Increasingly accounts have been circulating that the New York Times is reporting that 90% of the positive PCR tests had been misdiagnosed. These accounts were translated into Japanese from an American blog site and from a video report that misinterpreted the newspaper article and in fact the New York Times wrote nothing of the sort.
Statements translated in Japanese and seen on Twitter by September 11 purportedly quoted the New York Times article claiming that because "90% of positive PCR tests had been misdiagnosed" that means that "people have been tricked into believing that the use of PCR tests as the gold standard for detecting the coronavirus infections is in fact is the biggest scam in history"
However, The New York Times only reported that the PCR test in the United States is too accurate and may include a large number of people with a low viral load and with no need for quarantine or other treatment, and did not say that "90% of the cases were misdiagnosed".
The New York Times reported that some people with a very low viral load may have tested positive, but that does not mean that they were not infected, nor does it mean that they were misdiagnosed. Furthermore, the "90 percent" is also only a result for one state. Therefore, the statement in question was determined to be "false".
The original fact-checking report in Japanese is here.
InFact is a member of the #CoronavirusFacts Alliance.
Our rating standard can be found here.