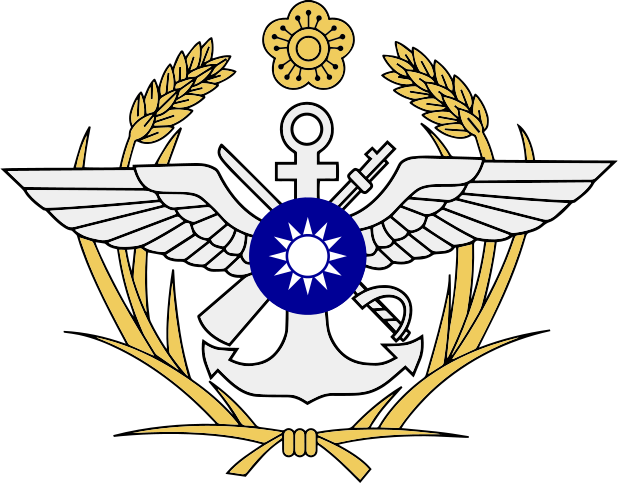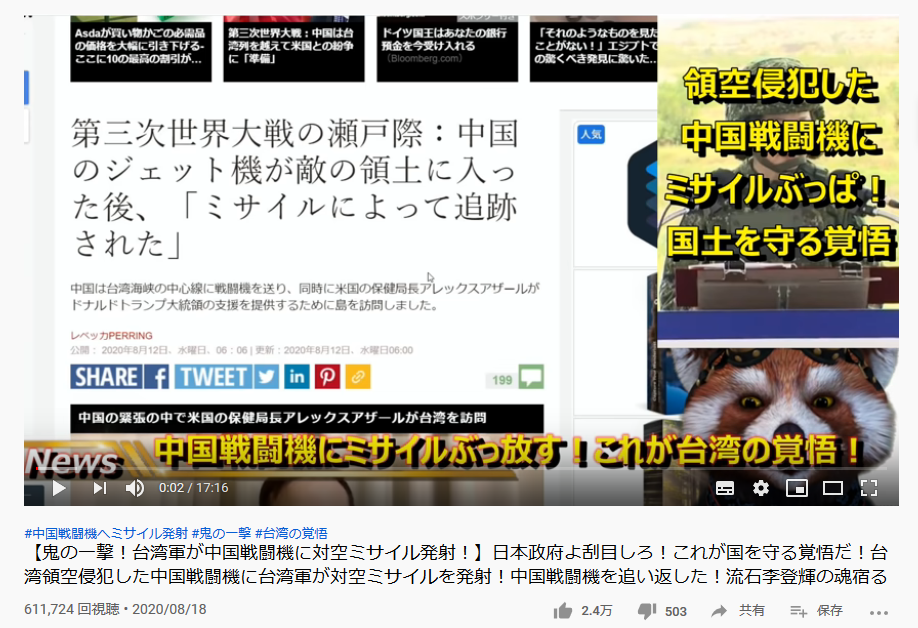 By Rei Ofuna (InFact)
A YouTube video titled in Japanese "Taiwanese military fires anti-aircraft missiles at Chinese fighter jets that violated Taiwanese airspace! They've successfully turned the Chinese fighter jets away!" exceeded 610,000 views as of the time of the writing this article after being posted online on August 18th. 
The video features an article written by the British tabloid newspaper Daily Express on August 12, and headlined "Brink of World War 3: Chinese jets 'tracked by missiles' after entering enemy territory."  But the google translation into Japanese of  'tracked by missiles' in the Daily Express article reads  'chased by missiles'.  However the original English 'tracked by missiles' could be interpreted to mean either that missiles were fired which chased the aircraft or to mean that the missiles were merely tracked by radar or other means and just simply 'continuously monitored'.
Indeed, Taiwan's Ministry of National Defense's announcement states that the Chinese plane was "monitored" ("監控") but doesn't mention any missiles fired at the planes.
Similarly there are no reports of  "any missile launch by the Taiwanese military" in any of the major media sources, making it difficult to believe that the Taiwanese military actually fired any missiles. For more information, see BuzzFeed's fact check article.
Partial reproduction from InFact 'Weekly: Summary of Information Verification on the Internet (vol.47) ' The original report in Japanese is here.