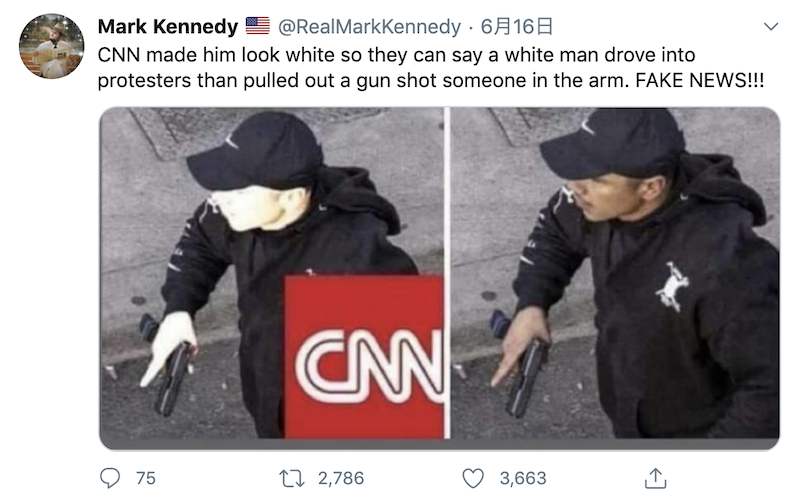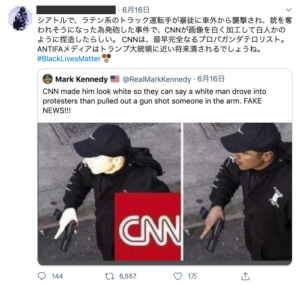 A twitter post purportedly showing how CNN in the U.S. had doctored a photo of a man who fired a gun (into Black Lives Matter protests) to make it look as if he were white has gone viral in the United States. Additionally, several posts retweeted these same images in Japanese. These posts were confirmed to have been retweeted a total of at least 10,000 times.
However Politifact fact checked the image and judged it to be a fabrication. CNN at the time did not identify anyone in its coverage of the incident, nor show any images of the shooter, and it turns out that even the CNN logo on the viral image was not CNN's. (CNN did not lighten a photo of the man accused of driving into Seattle protesters) Several other fact-checking organizations similarly judged it to be false.
With Politifact's approval, INFACT introduced the results of this verification and alerted Japanese readers as the fake information.
The original report in Japanese is here.
(Miki Ando)
INFACT is a member of the #CoronavirusFacts Alliance.
Our rating standard can be found here.